Every goal has an intention and over the past two years all of mine have been met accept for my regular blog posts!  It seems to me that time is always a challenge and something had to give.  But it feels right to come back and give my regular posting another go.
To up-date you on the lovely Common Thread website.  They had my work on their website for a long stretch, it was an amazing photo shoot, with such a great team and I enjoyed their image filled web pages.  They have since changed their website to a more word informative structure.  In a perfect world there would be a multitude of posts in between this one and the last one (which showcases some of those images and layouts) to show 'time' past and you wouldn't even see these two posts close together but in reality I haven't posted for two years (gulp) so they are side by side or above and below each other.  This is reality of the situation, I haven't posted for two years!  So I've decided to write about this as a reality, about where I am now and where I hope to go.
Time.  Our generation is about not having enough time!  Technology allows us to be connected continuously but we are still time poor.  I'm a yes person and I cram a multitude of amazing things into my life that I'm at the point where I have to say no to good stuff like going to the movies or going out for a lunch with friends.  It's all about priorities and lists at the moment.
Where am I now?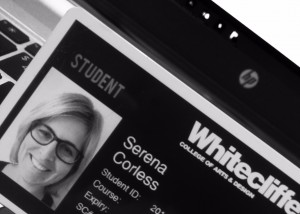 I am very excited to have started my Masters with Whitecliffe College in Arts Therapy at the beginning of 2016.  This is a progression for me that has always been at the top of my mind, but it was just a case of timing.  I have been a student for the space of two months and I can honestly say that it is an amazing experience that fills me with gratitude every day.  It's challenging, it's mind boggling, it's intense but I wouldn't have it any other way!  I am also attending a certificate course with DTNZ Dance Therapy NZ to attempt to create a part of me that is not scared of movement and in time be comfortable with facilitating a dance class.  I am stretching myself as well and learning in bucket loads from tutors that are from New Zealand and America.  There is so much knowledge, passion and dedication to this industry, it's inspiring.  I'm inspired every day.